Description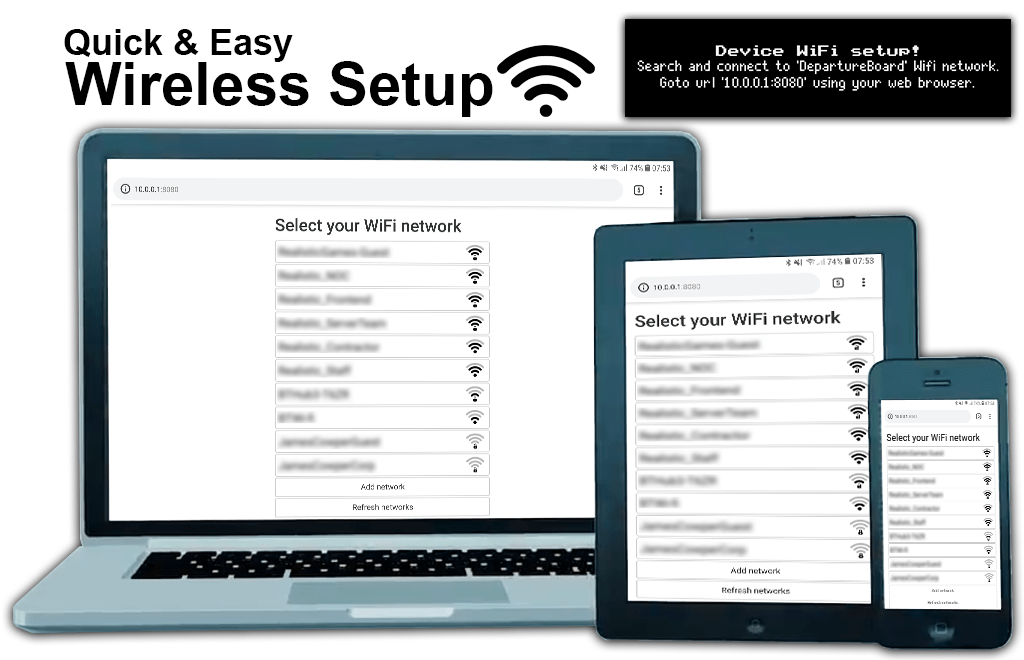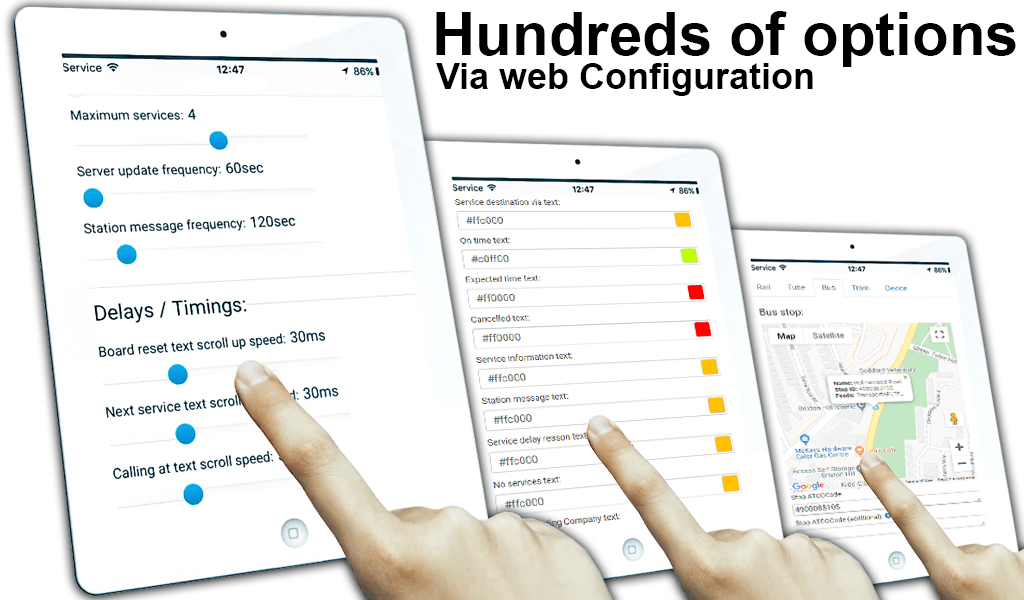 Subscriptions
Screen Shots








dd-no-services-large-clock
Supported Feeds
National Rail Enquiries (Train)
‎Real Time Trains (Train)
Transport For London (Tube,Bus,Tram)‎
Transport For Greater Manchester (Tram)
Transport For West Midlands (Tram)
Product Features
Designed to simulate the real station departure boards in amazing detail.
Ultra smooth text animation.
View real time train/tube/bus/tram departures for your favourite uk stations/stops.
Both origin station and optional destination station can be set.
Live train/tube/bus/tram service information from real feeds.
Hundreds of options / highly configurable via a web application (give it a try)
Self updating firmware.
New features / service feeds continuously being added.
Power saving options.
Built in WiFi.
Easy wireless setup.
24/7 customer support
Displays time and date.
Alarm clock functionality (up-to 3 alarms) with buzzer.
Display available in yellow,green,blue and white.
Ideal for work desk or bedside table.
Small compact size, Low power, Micro USB.
Kit includes everything you need to get up and running.
Product Details
Display Resolution: 256 x 64
Display Type: 3.2inch Monochrome Yellow|White|Blue|Green Ultra sharp OLED display.
Dimensions: Width: 10cm Height: 4cm Depth: 3cm.
Controller: GEN2.
Networking: 2.4GHz 802.11n wireless.
Power consumption: 200mA (100% brightness).
Operating voltage: USB 5v.
Frame: Scratch resistant transparent acrylic.
Accessories: 2M USB power cable.